Welcome to the world of Carrara quartz worktops, where timeless elegance meets impeccable craftsmanship! As an experienced design expert at Mayfair Worktops, I am thrilled to take you on a journey through the captivating allure of Carrara quartz. In this article, we will explore why Carrara quartz worktops are the go-to choice for homeowners seeking a touch of sophistication in their dream kitchen.
The Beauty of Carrara Quartz Worktops
When it comes to kitchen aesthetics, Carrara quartz worktops are in a league of their own. These worktops showcase a mesmerising blend of white and subtle grey veining, reminiscent of the luxurious Italian marble they are named after. The elegance and understated beauty of Carrara quartz add a touch of sophistication to any kitchen space, making it an ideal choice for both modern and classic design themes.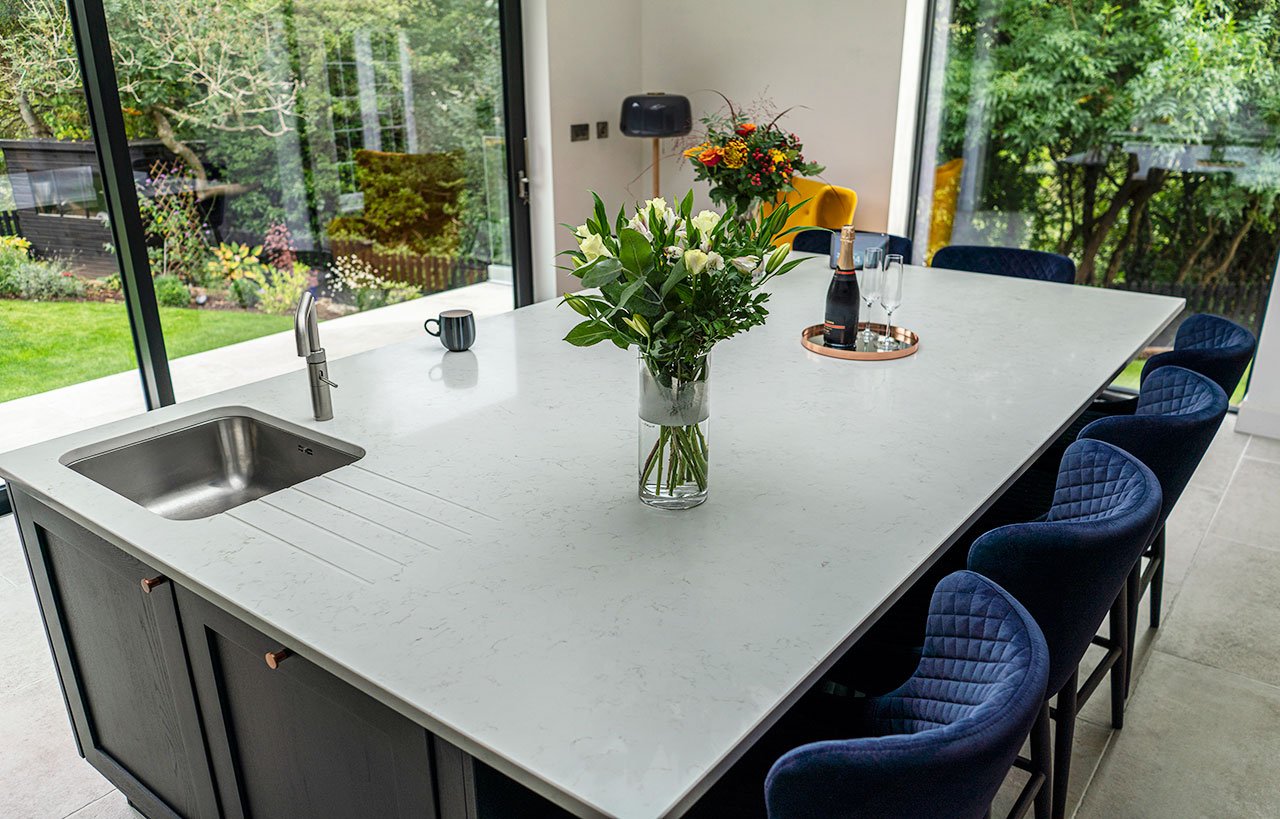 Unmatched Craftsmanship at Mayfair Worktops
At Mayfair Worktops, we take great pride in crafting Carrara quartz worktops with the utmost precision and attention to detail. Each slab undergoes meticulous inspection and quality control to ensure it meets our stringent standards. This dedication to craftsmanship ensures that you receive a Carrara quartz worktop that not only wows with its beauty but also stands the test of time. For a closer look at our craftsmanship, explore our Gallery showcasing stunning installations featuring Carrara quartz worktops.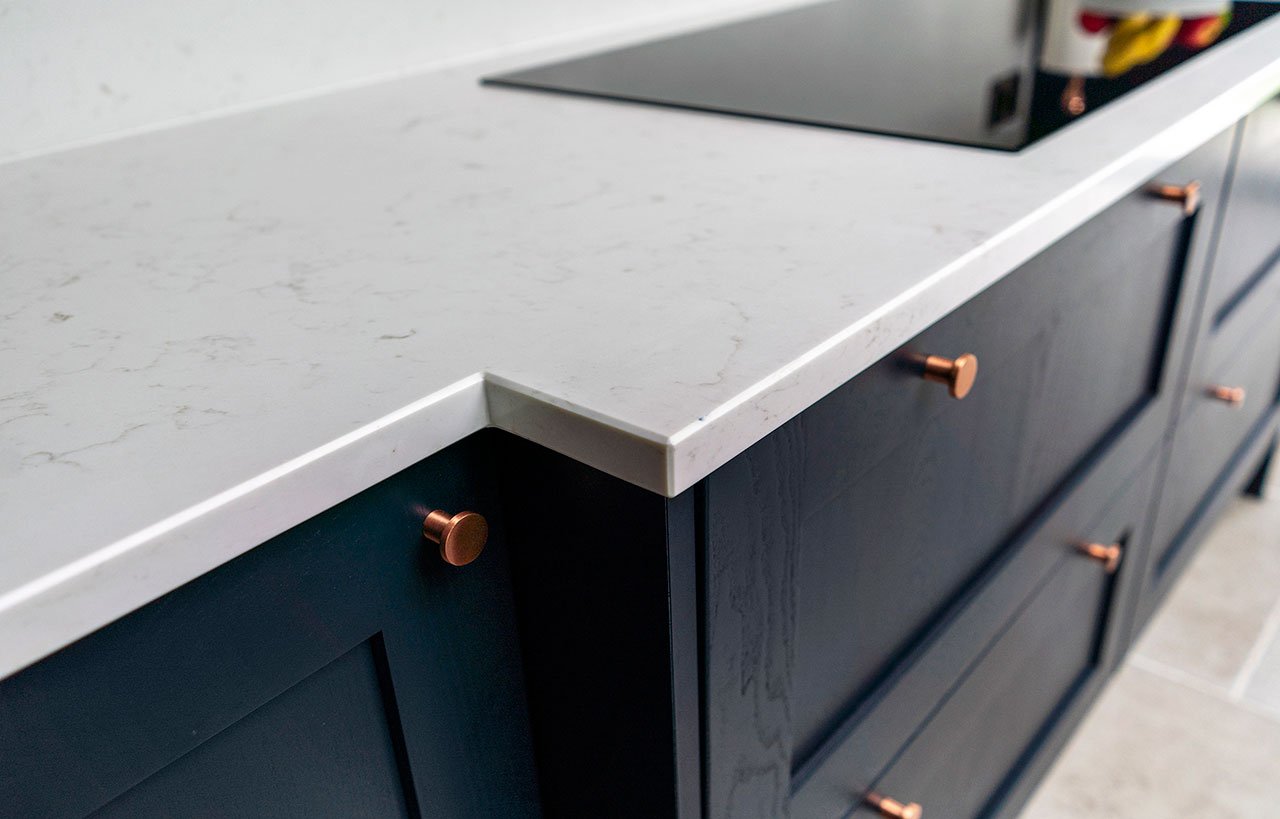 The Practicality of Carrara Quartz Worktops
Carrara quartz worktops offer more than just aesthetics – they are also highly practical and functional for busy kitchens. Unlike natural marble, Carrara quartz is non-porous, making it resistant to stains and spills. This inherent quality ensures that your worktop remains hygienic and easy to clean, making it perfect for households where cooking is a daily affair.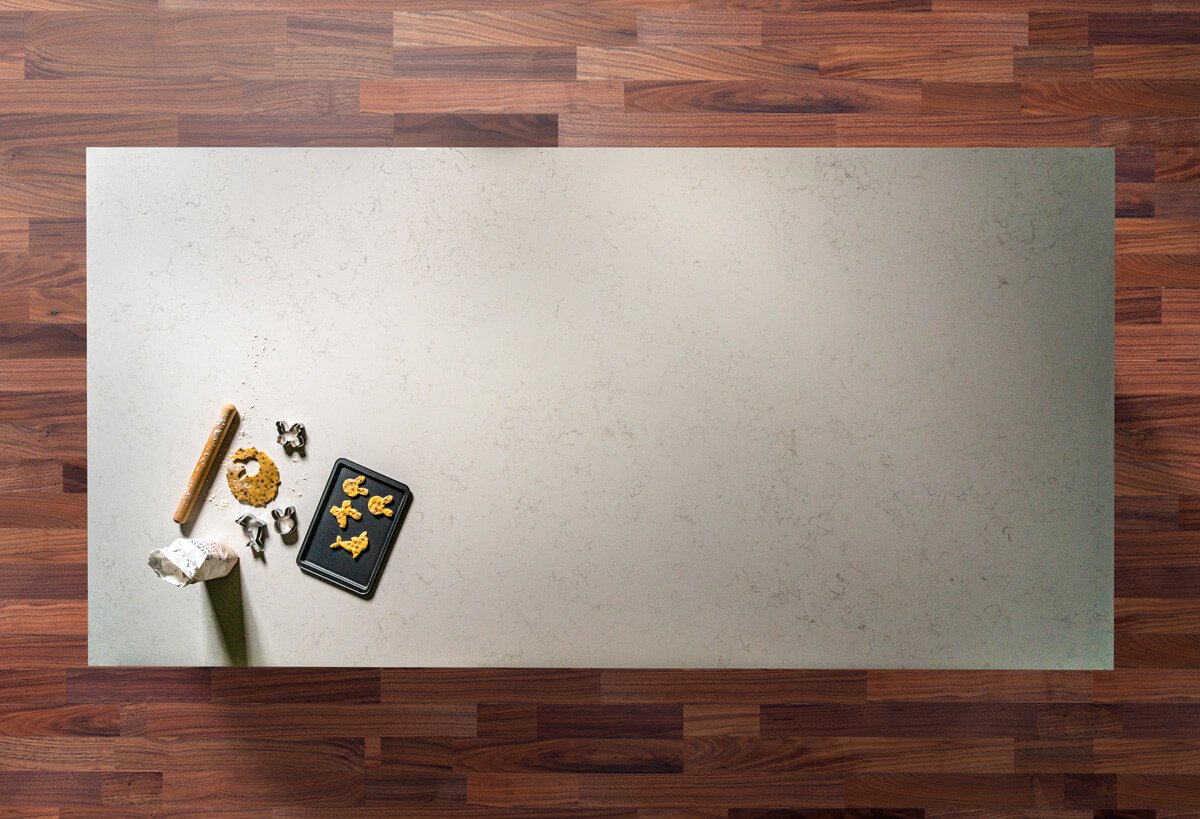 A Personal Anecdote: The Stain-Resistant Magic
I once had a client who was hesitant about choosing Carrara quartz due to concerns about potential stains. To put their mind at ease, I spilled a few drops of red wine on a Carrara quartz sample during a showroom visit. We let it sit for a few minutes before effortlessly wiping it clean with a damp cloth. Witnessing the stain-resistant magic of Carrara quartz, the client was sold on the practicality and elegance of this material for their kitchen.
Versatility in Design with Carrara Quartz
One of the standout features of Carrara quartz worktops is their ability to blend seamlessly with various kitchen styles. Whether you prefer a contemporary, minimalist look or a traditional, cosy ambiance, Carrara quartz effortlessly adapts to your vision. Its neutral colour palette and subtle veining allow for easy coordination with different cabinetry, backsplash, and flooring choices.
Creating a Personalised Kitchen Design
As a design expert at Mayfair Worktops, I have had the privilege of working with numerous homeowners seeking a unique kitchen design. Carrara quartz consistently proves to be a versatile canvas for turning their dreams into reality. From sleek, modern kitchens with clean lines to warm, inviting spaces with rustic charm, Carrara quartz enhances the beauty of every design, reflecting the personality and taste of its owner. For more design inspirations, explore our Projects featuring Carrara quartz worktops in diverse kitchen settings.
Durability to Withstand the Test of Time
Investing in a Carrara quartz worktop means investing in long-lasting durability. Unlike natural marble, Carrara quartz is less prone to chipping and cracking, making it a practical choice for a busy kitchen. Its robustness ensures that your worktop remains intact and retains its charm even after years of daily use.
Mayfair Worktops' Commitment to Quality
At Mayfair Worktops, we source the finest Carrara quartz materials to ensure the highest level of durability and quality. Our expert craftsmen skilfully fabricate each worktop, ensuring that it is built to withstand the demands of everyday life. When you choose a Carrara quartz worktop from us, you can rest assured that you're investing in a kitchen feature that will stand the test of time.
Free Samples and Free Instant Quote Available!
At Mayfair Worktops, we understand the importance of making informed decisions for your kitchen upgrade. That's why we offer free samples of Carrara quartz worktops, allowing you to see and feel the beauty of this material in person before making your choice. Additionally, to help you plan your budget effectively, we provide a free instant quote for our Carrara quartz worktops. Take advantage of these complimentary services to kickstart your dream kitchen transformation!
Carrara quartz worktops from Mayfair Worktops offer a perfect combination of timeless elegance, practicality, versatility, and durability. Whether you're a homeowner with a penchant for classic sophistication or a lover of contemporary design, Carrara quartz effortlessly adapts to your style and enhances the beauty of your kitchen. As you embark on your kitchen upgrade journey, consider Carrara quartz worktops – they are more than just a surface; they are a masterpiece that will wow you and your guests for years to come. To explore our full range of Carrara quartz worktops, visit our Product Page. Don't forget to order your free samples and get a free instant quote to get started on creating your dream kitchen today!