Welcome to a world of sophistication and style! As a seasoned kitchen designer with years of experience in creating trendy and posh spaces, I'm thrilled to introduce you to the epitome of luxury: Carrara Quartz. Prepare to be captivated by it's timeless elegance and unrivalled beauty. In this blog post, we'll delve into the enchanting world of Carrara Quartz, sharing expert insights, personal anecdotes, and everything you need to know to transform your kitchen into a statement of refined taste.
Carrara Quartz: The Ultimate Luxury Statement
The Iconic Beauty of Carrara Marble Transformed
Imagine having the beauty of Carrara marble without the maintenance concerns. Carrara Quartz is the perfect solution for those seeking the timeless charm of Carrara marble with the durability and low maintenance benefits of quartz. It flawlessly captures the iconic gray veining found in Carrara marble, elevating your kitchen to new heights of sophistication.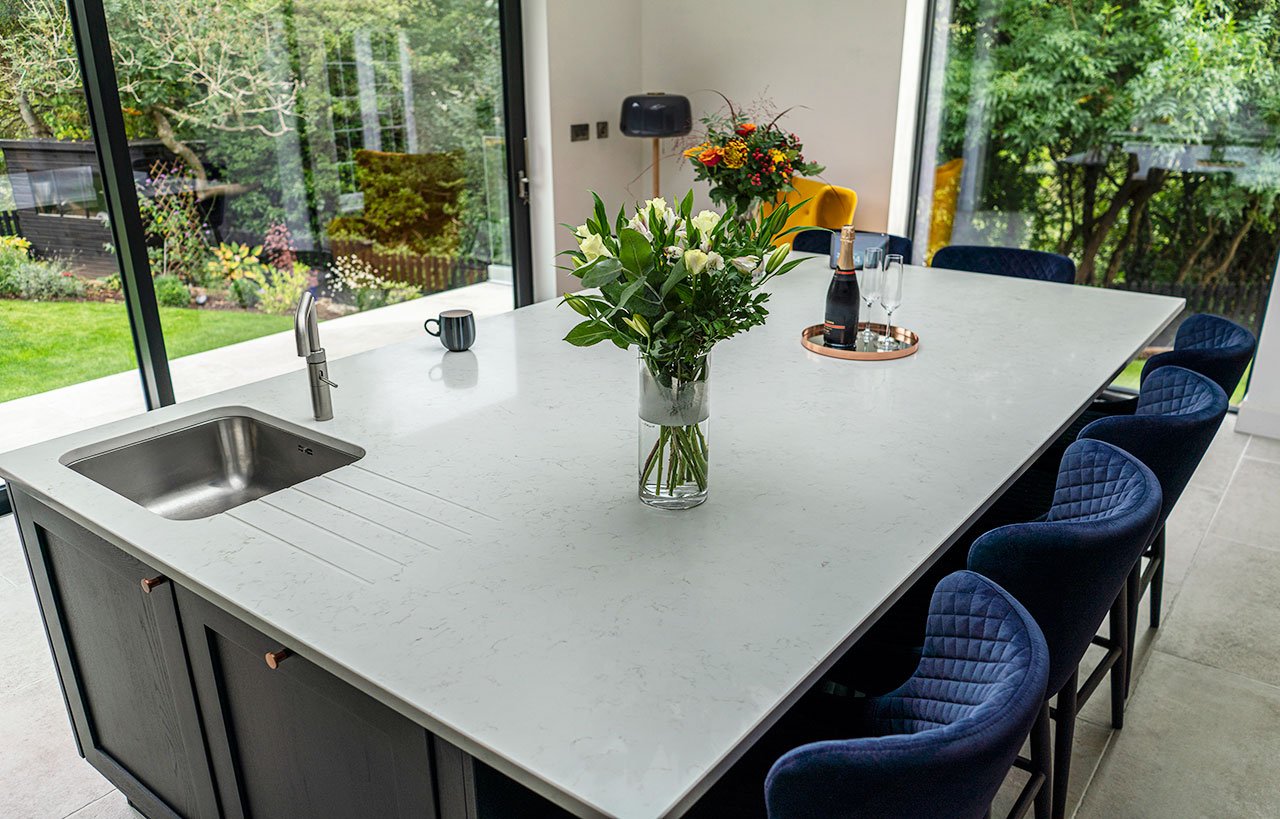 Unleashing the Elegance: Design Possibilities with Carrara Quartz
Versatile and Timeless Design Options
Carrara Quartz opens up a world of design possibilities, allowing you to create a kitchen that exudes elegance and class. It's subtle gray veins against a crisp white background make it a versatile choice that complements a range of styles. Whether you prefer a modern, traditional, or transitional aesthetic, Carrara Quartz effortlessly blends in, enhancing the overall appeal of your kitchen.
A Canvas for Creativity and Contrast
One of the things I love most about Carrara Quartz is it's ability to serve as a canvas for creativity. You can play with contrasting elements to make a bold statement. Picture this: pairing Carrara Quartz with dark cabinetry or sleek stainless steel appliances. The result? A striking visual contrast that adds drama and depth to your kitchen design.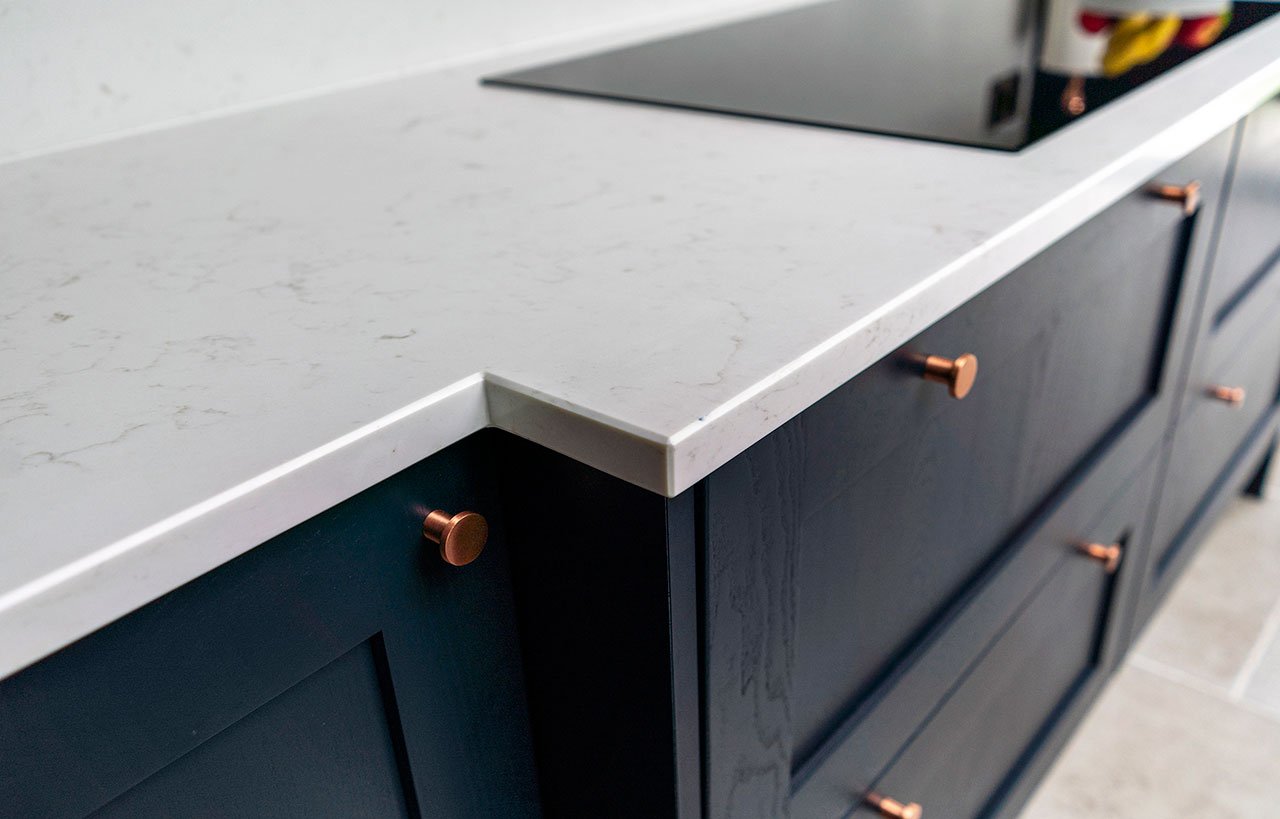 The Practical Side: Durability and Ease of Maintenance
Durability that Stands the Test of Time
We understand that your kitchen is a hub of activity. With Carrara Quartz, you can rest assured that it can handle the demands of your lifestyle. This durable material is highly resistant to scratches, stains, and heat. It withstands the test of time, ensuring your investment in a luxurious kitchen worktop pays off for years to come.
Low Maintenance for Effortless Living
As modern individuals with busy lives, we appreciate anything that simplifies our daily routines. Carrara Quartz requires minimal maintenance, giving you more time to focus on the things that matter most. Unlike natural marble, it doesn't require sealing or constant polishing. A quick wipe with a gentle cleanser is all it takes to keep it looking pristine, allowing you to enjoy your kitchen without the hassle of extensive upkeep.
Elevate Your Kitchen with Carrara Quartz from Mayfair Worktops
At Mayfair Worktops, we understand the importance of creating a kitchen that reflects your personal style and enhances your daily life. Carrara Quartz offers a luxurious solution that combines timeless beauty, durability, and low maintenance. Explore our exquisite Carrara Quartz collection and transform your kitchen into a haven of refined taste and elegance.
Carrara Quartz is the ultimate luxury statement for your kitchen, offering the timeless beauty of Carrara marble with the practicality and durability of quartz. It's versatile design options, durability, and low maintenance qualities make it the perfect choice for those seeking sophistication and style. With Mayfair Worktops' meticulously crafted Carrara Quartz collection, you can elevate your kitchen to new heights of luxury. Don't settle for ordinary when you can have extraordinary. Choose Carrara Quartz and let your kitchen become a symbol of refined taste and elegance.