Greetings, fellow aficionados of exquisite kitchens!
As passionate advocates for the heart of the home, we, the team at Mayfair Worktops, wholeheartedly believe that the kitchen is where memories simmer, and dreams take shape. Today, we invite you to embark on a journey into the realm of opulence and functionality with our premium grey quartz worktops. And the excitement doesn't stop there! We're thrilled to unveil exclusive online discounts, making your dream of a luxurious kitchen more accessible than ever before.
Embracing Modern Kitchen Elegance
A Symphony of Luxury
Picture this: a kitchen that harmonises aesthetics and utility seamlessly. Modern elegance captures this essence, and our grey quartz worktops epitomise this delicate balance. Crafted with meticulous attention to detail, these worktops transform your cooking space into a sanctuary of sophistication, proving that luxury and practicality can coexist harmoniously.
Discover the Opulent Range of Grey Quartz Worktops
Textures and Shades of Refinement
Our collection of grey quartz worktops is a testament to the artistry of design. These worktops aren't just surfaces; they're stories waiting to be told. Imagine tracing your fingers across the ethereal beauty of our Grey Starlight Quartz, or basking in the timeless allure of our Carnia Quartz. But the journey doesn't end there – immerse yourself in the luxury of choice within our exquisite collection of other grey quartz worktops.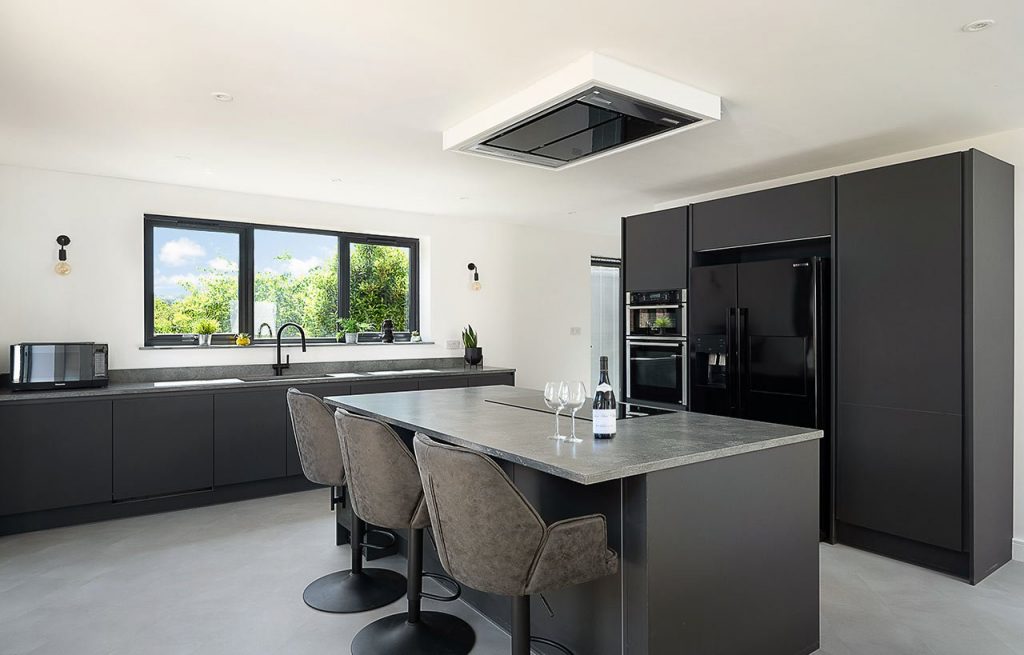 Elevating Your Kitchen Aesthetics with Grey Quartz Worktops
Craftsmanship Meets Beauty
The story of our grey quartz worktops begins with skilled craftsmanship and a dedication to excellence. As someone who has witnessed these worktops transform countless kitchens, I can attest to their ability to redefine the aesthetics of any culinary space. What sets them apart is not just their visual appeal, but their resilience against the rigours of daily use, offering a balance between captivating beauty and practical functionality.
A Glimpse into Mayfair Worktops' Grey Quartz Collection
Curating Your Luxury Oasis
Visualise a kitchen that reflects your individuality. Our Grey Quartz Collection spans a spectrum of shades, each curated to add a touch of luxury to your cooking haven. From understated elegance to bold statements, the collection invites you to curate a kitchen that resonates with your taste. Explore the myriad of choices and hues here.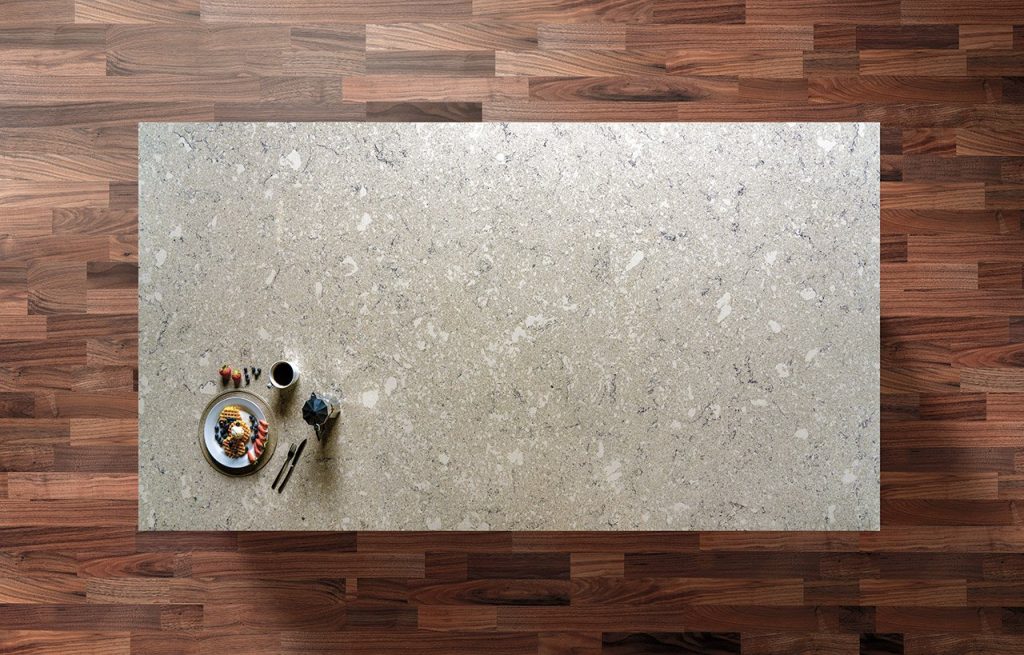 Convenience and Assurance with Mayfair Worktops
Indulge Your Senses
As a team that deeply values your satisfaction, we recognise the significance of experiencing our worktops first-hand. This is why we offer complimentary samples – to let you feel the textures and see the shades in the context of your kitchen. With the added luxury of exclusive online discounts, your journey towards a culinary masterpiece is just a few clicks away. Let us provide you with an instant quote and set the stage for your transformation.
Expert Installation and Customisation
Crafting Bespoke Luxury
Allow us to delve into the process of creating your dream kitchen. Our expertise doesn't end with delivering exceptional products; it extends to the seamless installation and customisation of your worktops. Every angle, every curve – meticulously designed to align with your vision, bringing bespoke luxury into your daily life.
The Art of Kitchen Opulence
Invest in Timeless Luxury
Luxury is an investment, and our grey quartz worktops are an embodiment of that philosophy. These worktops represent not just an aesthetic upgrade, but a commitment to quality and longevity. The allure of online discounts enhances the offering, making this investment even more compelling. The promise of enduring opulence beckons, and we're here to help you embrace it.
Curate Your Luxurious Kitchen
Your Opulent Journey Awaits
The journey toward your luxurious kitchen commences with a visit to our online sanctuary. Let the opulent selection ignite your imagination. Order your complimentary samples, visualise your dream kitchen, and capitalise on our exclusive online discounts. The amalgamation of luxury, style, and value awaits your command.
To those who seek the epitome of culinary opulence, your voyage is about to unfold. Mayfair Worktops presents grey quartz worktops that redefine your cooking space into a sanctuary of luxury and style. With the introduction of online discounts, there's no better time to embrace this sophisticated transformation. As you embark on this journey, remember that your kitchen is more than just a space – it's a canvas where memories are etched, and dreams are crafted. Your opulent kitchen journey starts now, with Mayfair Worktops by your side.