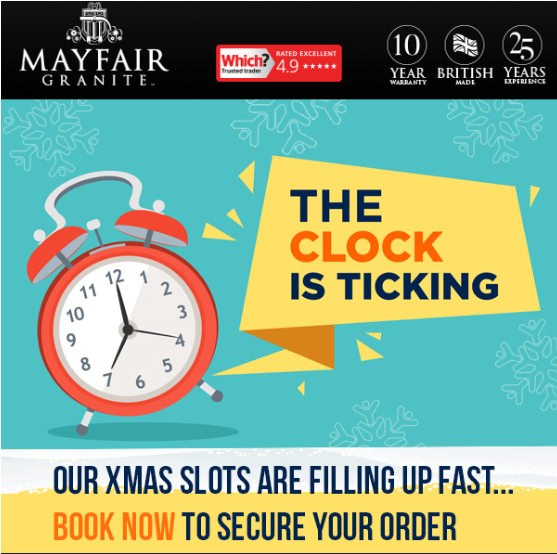 As you all may know we have just entered another nationwide lockdown, as we fall under the construction and manufacturing sector, we are allowed to remain open under the government guidelines. Also our commitment to our customers who may have nowhere to cook, no sink and no tap without worktops has meant that we have taken the decision to remain FULLY OPEN whilst following the government guidelines on Covid-19.
On a separate note Our guarantee fitting slots before Christmas are running out fast and we don't want any of our customers to miss out on new beautiful granite or quartz worktops before we reach our production and installation capacity.
Please, if you are looking at having your worktops installed before Christmas, contact us immediately as we a limited number of slots available! Our sales agents will be happy to assist you with any queries you may have.
Please call us direct on 0800 4320267 or email us on info@mayfairworktops.co.uk
Thanks,
The Mayfair Granite Team