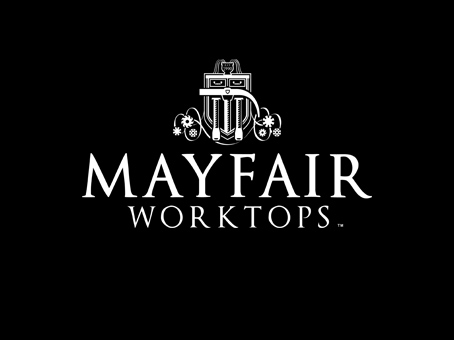 Here at Mayfair, we know that worktops can be a hard place to start. That is why we have put together 5 of our top tips to consider when styling your new worktops, from matching to contrasting!
Tip 1: Matching Hardware
Matching your hardware with aspects of your worktop is a great way to coordinate your worktops with elements of your kitchen. Take a look at the antique brass tap used alongside our Gold Calacatta worktops. The finish here is great and results in a stylish appearance.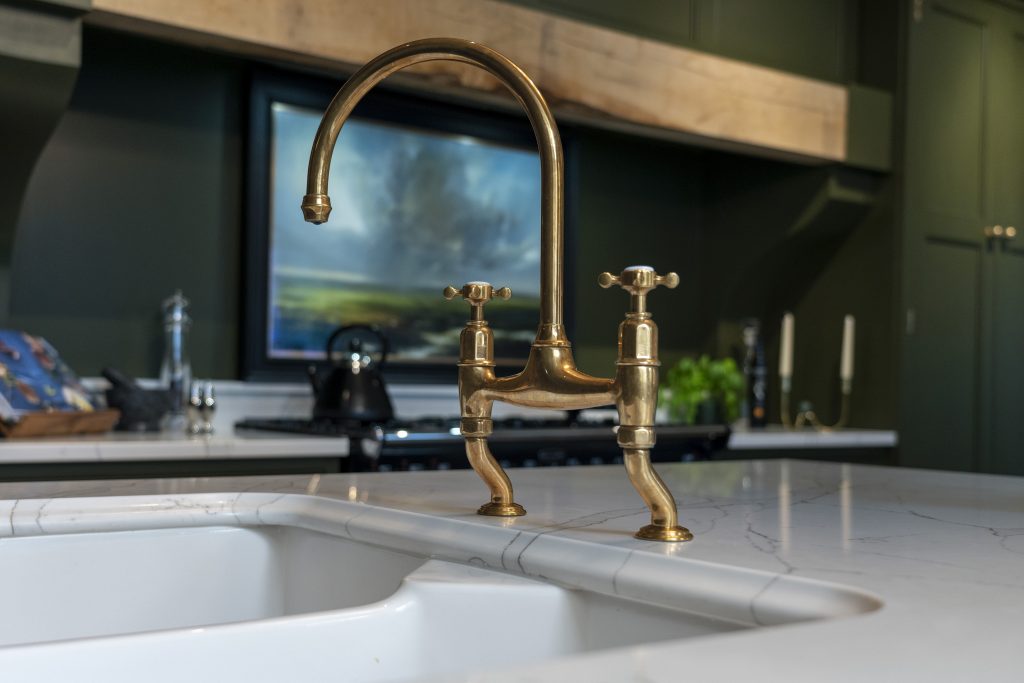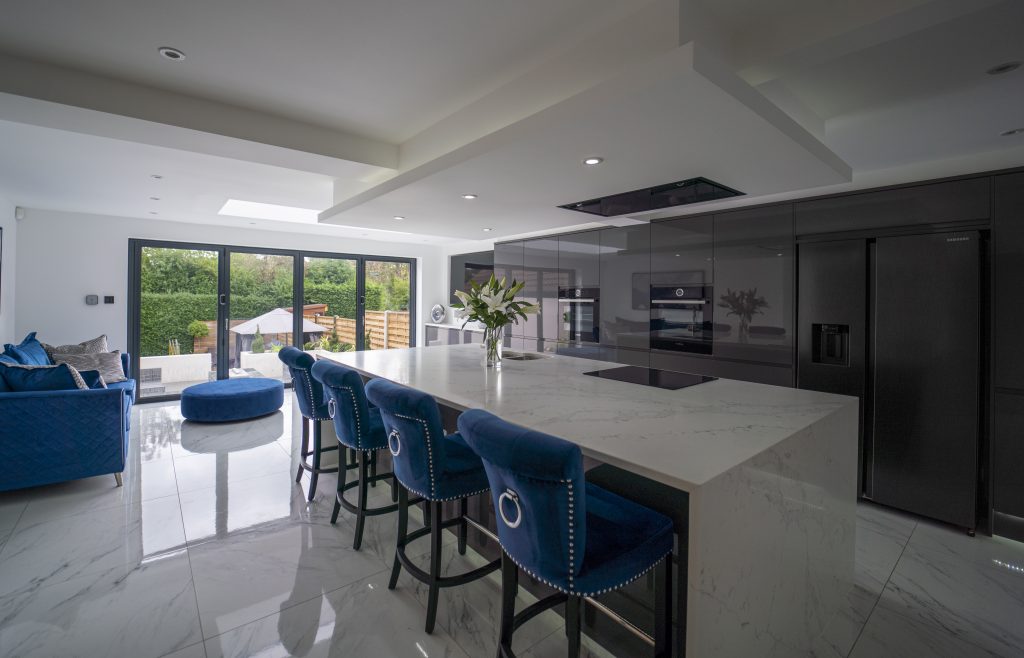 Tip 2: Elegant Endpanels
Why not take your worktop down to the floor with an elegant end panel? They create a timeless feel and look especially great on a standout kitchen island. A great option for an island with end panels is our White Calacatta Quartz which is pictured here, we love the addition of the dark blue accessories.
Tip 3: Splashbacks and Upstands
Choosing a splashback or an upstand is the perfect way to finish off your worktops. Try upstands and tiles pictured in our Aspen Shimmer Quartz for a contrasting look or a full height splashback pictured in our Carrara Quartz for a luxurious feel, matching feel.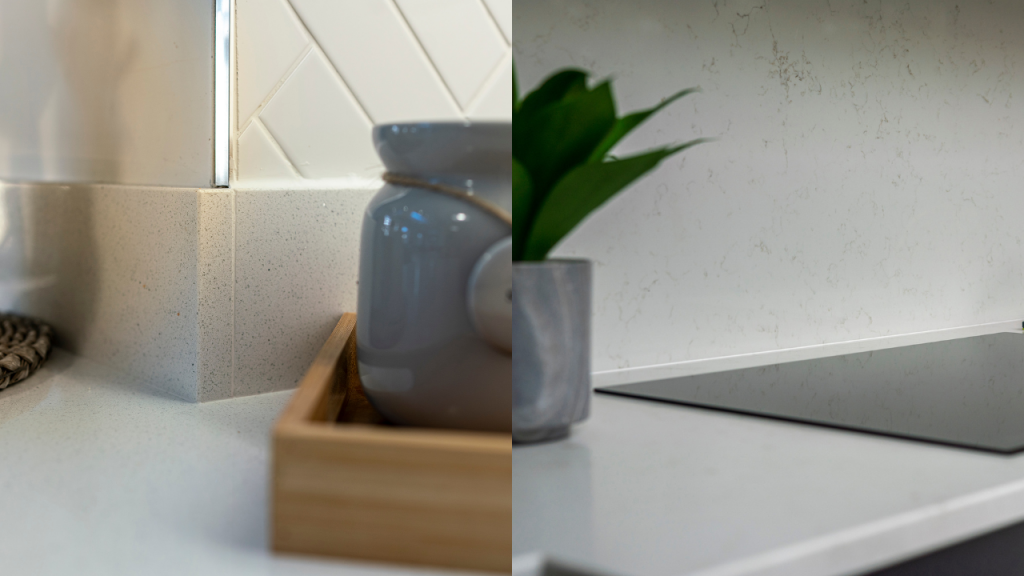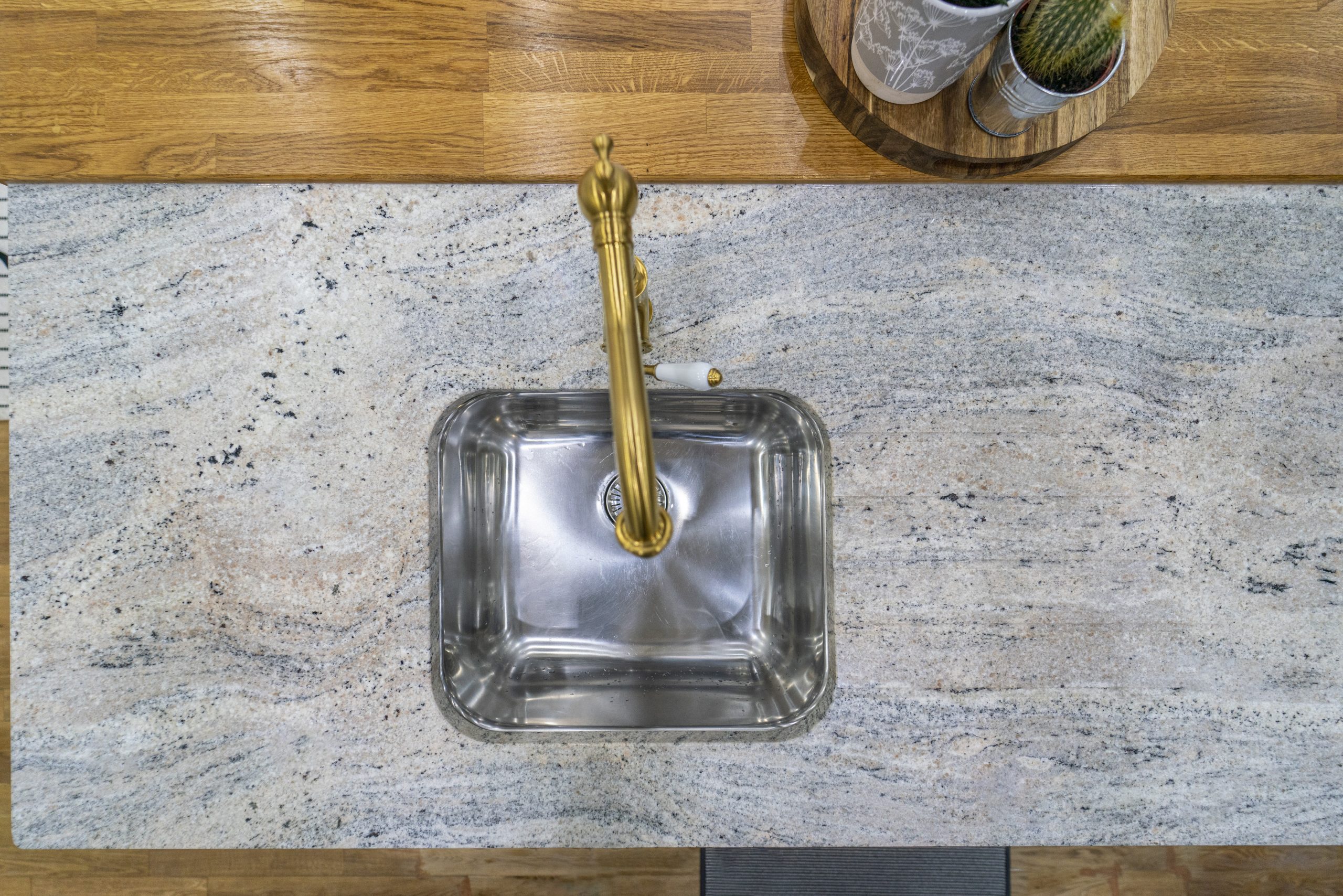 Tip 4: Two Toned Islands
One of the things we love about Granite is how unique it is. Being a natural material that forms for hundreds of thousands of years in the Earths crust, no two slabs are the same. We love when our customers explore other natural materials and create two toned pieces. Check out this island in our Ivory Fantasy Granite paired with wood for that great contrast.
Tip 5: Neutral Notes
Accessories are so important when styling your worktop, we love the neutral shades paired with our Ice White Quartz here. The colours and textures of the wooden boards, rustic ceramic vase and natural dried flowers pair well and make the worktop really standout.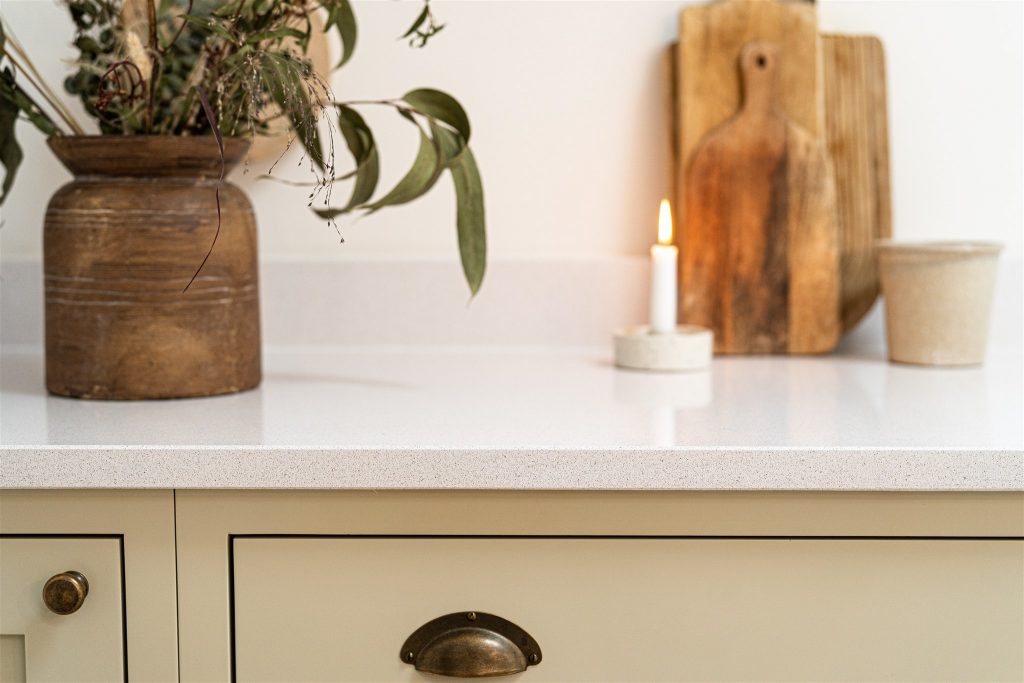 We hope that these tips gave you some worktop inspiration! Whilst you're here, why not get a free, instant quotation and start planning your new worktop now!